What can you expect from an EMS supplier like Asteelflash when you manufacture PCBAs ?
Download our guide to learn more about us.
Being one of the worldwide leaders in Electronic Manufacturing Services requires experience, know-how, and a global supply chain. At Asteelflash, we have created this eBook to help you understand the PCBA manufacturing process.
What you will find in this guide :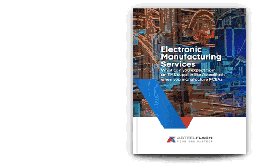 How to choose the right EMS for your specific needs?
How does Asteelflash manufacture PCBAs?
What level of expertise and services does Asteelflash have to offer?
What happens after the first PCBA order?