How is miniaturization able to offer a higher technological complexity while reducing size?
Download our guide to learn more about us.
In electronics, the demand for miniaturization is increasing fast, and shows no sign of slowing. At USI & Asteelflash, we have created this guide to help you maximize the benefits – and profits – that are unlocked by new technologies such as miniaturization.
What you will find in this guide :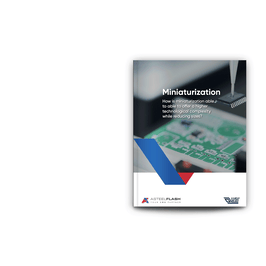 How can miniaturization help with the development of your products?

Key benefits of miniaturization in the electronics sector

The potential of miniaturization for wearable products

Support of USI & Asteelflash for miniaturization solutions